Welcome to the Polishing category for the Sir Grout Austin Blog. Here you'll find blog posts related to stone, tile, and wood that we've restored. See the amazing transformations with the included before and after pictures. Feel free to share and leave your comments.
Published November 26, 2021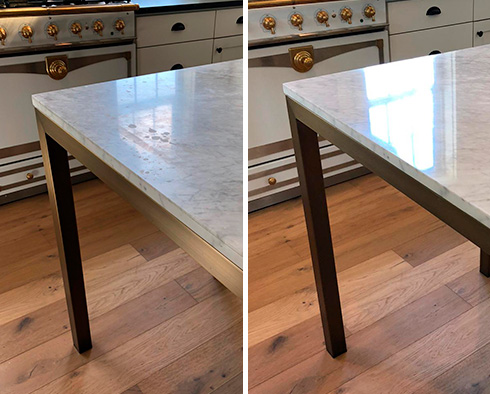 See How our Stone Polishing in Driftwood, TX Gave These Granite and Marble Countertops a Glossy Finish
We recently got a call from a Driftwood resident who noticed her kitchen countertop had lost its shine. Natural stone countertops are a popular choice for interior home design. Like most surfaces, however, they deteriorate over time.
READ MORE
Published November 29, 2019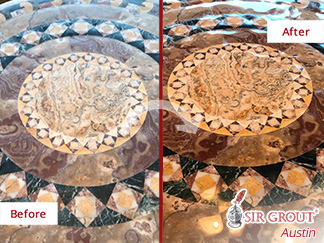 Stone Polishing Pros in Austin Gave This Natural Stone Table a Wonderful New Shine
A homeowner from Cuesta Trail contacted us because there was a problem with her natural stone table. She loved the Italian mosaic tiles on the table top, but the surface had lost its beauty.
READ MORE